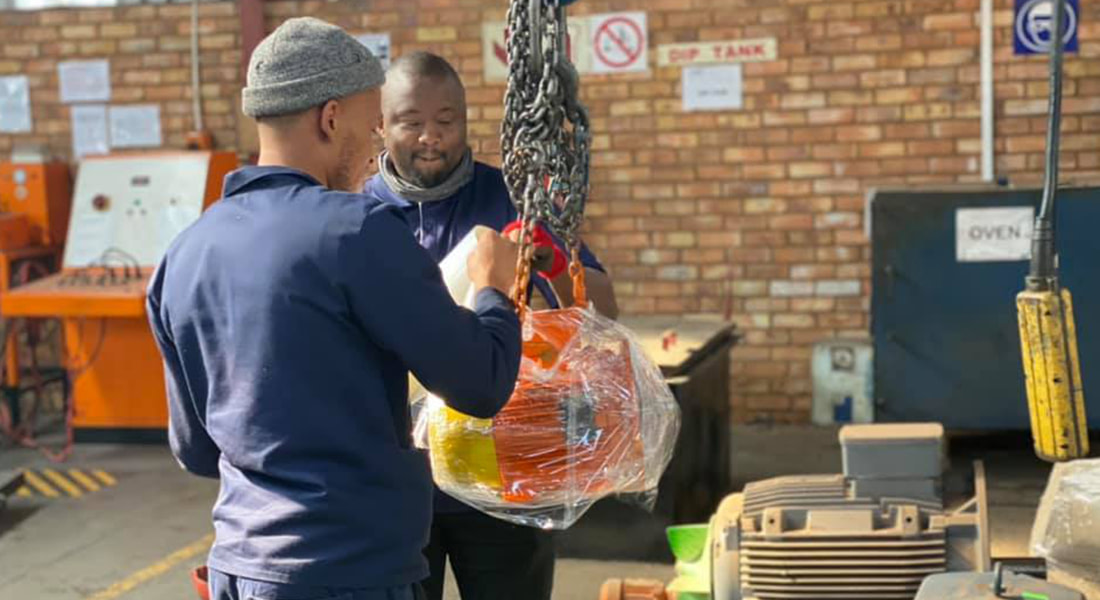 Unidrive Electrical Solutions
Unidrive Electrical Solutions was established in 1984. We specialize in the repair of any type or model electric motors (AC up to 450 kW & DC up to 100 kW), submersible pumps, vibrator motors and industrial gearboxes. We are a supplier of new electric motors, variable motor control switchgear, steel frame special motors, VSD drives, gearboxes and submersible pumps. We are situated at No. 7B Molecule Road, Vulcania, Brakpan, 1554.
We aim to be a leading armature winding business. At Unidrive we embrace our responsibility to ensure that the company's actions have a positive impact on the environment and communities.
We hope to accelerate growth, create employment and encourage economic contribution by communities that were previously disadvantaged.
In helping to meet the challenges of unemployment in our townships, Unidrive will concentrate on identifying talent around the townships and nurturing them through its structures.
Unidrive is committed to doing business in an ethical and sustainable manner. This means complying with the legal, policy and regulatory obligations placed on us, managing stakeholder's relationships, managing our risk and upholding high ethical standards.
All Our Transactions Stand Under All Scrutiny
We Find And Retain People Who Are Passionate About Our Business And Economic Empowerment.
We Serve All Our Customers And Business Partners To The Best Of Our Abilities (Quality)
We Form Bonds Of Trust Among Our Partners And Suppliers That Are Beneficial And Enhance Synergies